OVER 30 YEARS
DELIVERING PEACE OF MIND

SWEDEN'S MOST
POPULAR HOME ALARM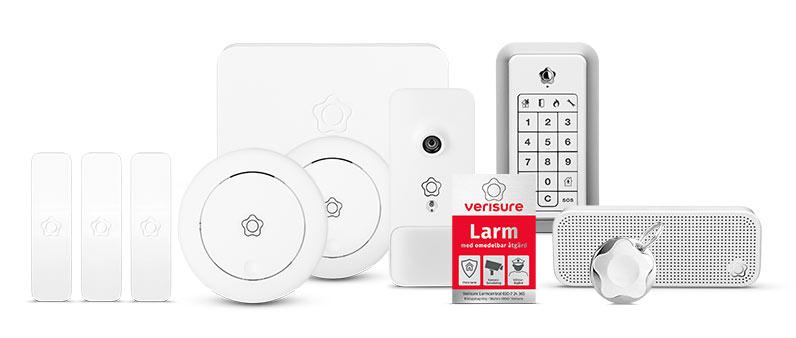 No.1 in connected alarms
in Europe - 30 years of experience
Thanks to a strong focus on quality and service our 300,000 Swedish customer among the most satisfied in the industry.
By clicking the button you accept our terms and conditions
CUSTOMERS REVIEWS

  ...damn good!
I was on vacation and unfortunately I had burglary. Thanks to the alarm and your fast response the thief only got a few small things before he fled in panic.
Thanks for the great service and great products! Continue with what you do, because you do it damn good!
Show more
Mikael Gruvstad
Verisure customer

  I truly recommend...
I truly recommend Verisure, one of the absolute best investments I have ever made in our home...
Ulf Henricsson
Verisure customer

  ...you saved our house
Thank you for saving our house from disaster. The fire alarm worked and you were acting directly under the routines.
Without this we wouldn't have any house left. But the best part is your staff who really care and understand how you feel when it breaks down. Thanks!!!
Show more
Dime Bozinovski
Verisure customer
A SAFE, SECURE ALARM
SYSTEM
Free security officer callouts are included
Verisure gives you a professionally monitored intrusion alarm with camera detectors for image verification of the cause of alarms and free security officer callouts. The system's connection to the alarm centre is very secure as it can be connected via both broadband and GSM, and via double gateways. You can also have point protection with monitoring of strategic intrusion points using door and window magnets.
Our Intrusion Pro service includes deterrent alarm stickers that are placed on doors and windows. Our alarm operators continuously check your alarm system and react immediately if anything happens. If the alarm goes off, the camera detectors immediately take a series of photos, which are sent to the alarm centre. The operator can directly decide what triggered the alarm and take the correct action.
Show more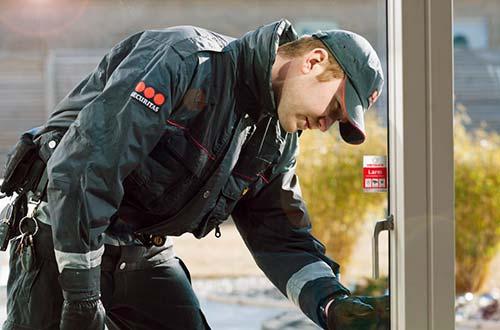 WE ARE THERE FOR YOU ALL THE WAY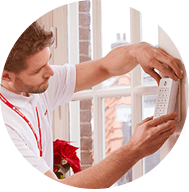 Installation and service
Our alarm specialists will take care of the installation of your system. This is a service we give all our customers. It also gives both you and us a guarantee that the entire alarm chain works properly.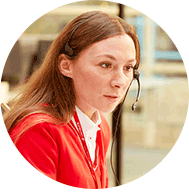 Dedicated alarm centre
Verisure/Securitas Direct's alarm centre is staffed by specially trained alarm operators 365 days a year, 24 hours a day. They specialize in interpreting and verifying the cause of an alarm and can quickly decide what action is required.
The alarm centre is only available to Verisure/Securitas Direct customers. Unlike other alarm centres, our operators work only with the technology and services we offer. This means that we can offer the best service on the
Show more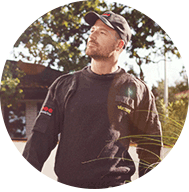 Free security officer callouts
If your alarm is triggered, security officers always visit your home and make an inspection. It costs nothing more, regardless of the cause of the alarm.
Security officer callouts are included in your subscription. In most cases we work with Securitas, which has many years of experience and offers professional security officer services.
Show more
Free consultation
Fill in the form and we will call you for a free consultation.
By clicking the button you accept our terms and conditions
THE MOST WIDELY INSTALLED HOME ALARM IN EUROPE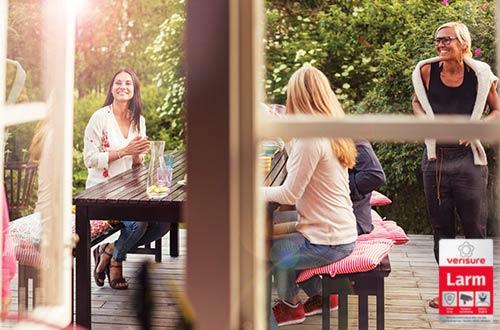 Verisure is the new name for Securitas Direct's home alarms. It is a fact that our home alarm is the most widely installed home alarm in Europe. Thanks to our strong focus on quality and service, our customers are among the most satisfied in the industry.
With our future-proof platform and exciting, professional service partnerships, we are able to offer our customers a unique range of home alarm and connected smart home products and services.
Connection to our dedicated alarm centre with 24-hour monitoring, free security officer callouts and professional installation are the foundations of our offering.
Securitas Direct was founded in 1988 as part of the company Securitas in Sweden. Securitas Direct became a separate company in 2006. Our focus has constantly been on the development of security products and services for homes and businesses.
Verisure is now our consumer brand. With 2 million customers and 9000 employees worldwide, we are number one in Europe and growing fast in South America.